Welcome to this newest edition of the Vapson website. We are pleased to offer it to you as part of our continuing commitment to providing jewelers with the finest quality goods through unmatched service.
Covering Comprehensive range of our products. Our focus has always been your needs-how to help you work more productively and profitably as the Industry changes and competition expands in every environment. And the intriguing new products in this website reflect our responsibility to the need for growth & professional development of our customers.
Items which are not mentioned in this website can be also supplied on request and we are at your disposal in case you need any further information.
We thank for you generous support in the past and look forward to your value patronage for many more years. It is your relationship with this company that drives us forward and enables us to produce such a website. We hope you enjoy the wealth of products information contained inside and refer to it often-whenever we can be of service to you.

At Vapson, our philosophy is best summed up as : mass with class. By combining our experience and products , we can offer the high & low volume jewelry manufacturer with high range of quality products to fit every budget .Our constant endeavour is to bring more n more products from across the world to your doorsteps . Products like Rolling Mills , Wire Drawing Benches an d Refinning Units are under process of being added to our offering .To ensure consistent quality throughout our extensive product range,Vapson purchases only from manufacturers who maintain and understand high quality standards.
Vapson -- A part & parcel of the Jewellery Manufacturing Requirements has been a major supplier of Jewellery Equipments , Machines , Tools and Raw Materials since LOST WAX CASTING was introduced to the Jewellery Industry for production and manufacturing units started to come up in the SEEPZ Mumbai area in the1990's.
Founder- Mr.Kaushal Khetan, a B.E.Electronics Engg graduate applied the technical training he had acquired as a Engg student in to the new field he just ventured and as years grew his knowledge helped many manufacturers to overcome difficulties in various areas of production.
The Company grew with the casting industry and currently is the one of the leading suppliers of jewelry machines , tools & equipments ,supplies offering over 5000products from well known international brands in the Industry like Gesswein, Castaldo, Dedeco, Freeman, Maillefer, Galloni , W&W to name a few for lost wax casting, hand made jewellery, stamping and coin making ,etc . Started as a representation / indenting firm , Vapson has grown over the years to establish its own Retail Outlets in Mumbai, Surat & Coimbatore however even with this growth , each one at VAPSON follows our Company philosophy that only hardwork , dedication and customer aftersales service will keep us in business .
The Vapson Service Commitment
Superior service is the equally important second step. At Vapson, in the unlikely event of damage, defects or mistakes, orders are corrected and merchandise replaced promptly, with no further inconvienence.
Together with our valued partners, we deliver intelligent solutions that optimize performance, drive efficiency, and reduce cost and complexity. Our alliance partners provide integrated solutions and/or complementary services that represent unique, strategic business opportunities for both the partner and Vapson.
We Provide
Innovative and Cost-effective Industrial Solutions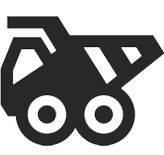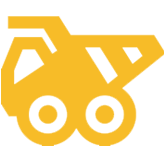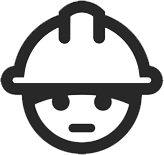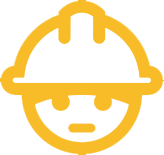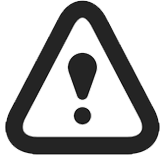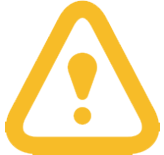 Our disciplined approach to product and machine formulation sets us apart from our competitors.
In-house capabilities to assist with design, engineer, tool and manufacture to customer requirements.
A sincere dedication to improving the operational efficiencies and product quality of our customers.